Our dream IS NOT
to create our thing
and for you to attend...
"Our dream is to serve, steward,
train and equip ordinary
followers of Jesus
to live as missionaries
in the places they
live, work, and play."
After nearly losing his sister to addiction, as a young man Aaron was first introduced to a community of people in various stages of recovery. Upon realizing that few knew Christ and fewer still would likely set foot in a typical church, Aaron and his family set out to plant a church for them. For perhaps the first time in his life, he caught a glimpse of what Jesus' church could be. It was beautiful. And it was messy. And Aaron fell in love with the beautiful mess of church planting. Over the past fourteen years Aaron and his wife Megan have continued to serve in various roles in church multiplication. They officially joined the Fellowship family in the summer of 2018 as lead servants in the planting of a new and transformational work in South Knoxville.

Aaron has served in ministry from coast to coast. He holds an M.A. in Entrepreneurial Leadership from the Mosaic Leadership Centre and an M.A. in Transformational Leadership from Bethel Seminary.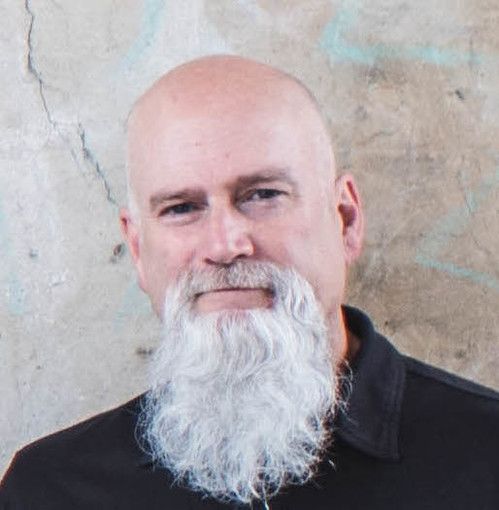 Born in Raleigh, North Carolina, Erik was raised in Knoxville, Tennessee and grew up in Orange County, California. After spending almost 20 years in Southern California, Erik and his wife, Kim, moved to Knoxville in the summer of 2004. Kim is a serial entrepreneur, educator, and research phenom, and they have two active and adventurous boys, Elijah and Jude.

Erik spent several years in International Business while discerning a call to pursue occupational ministry, five years with RockHarbor Church in Costa Mesa, California leading in the areas of pastoral care, counseling, and training leaders for their community group efforts and twelve years serving Fellowship Middlebrook as the Pastor of Communications. Erik received a B.A. in Communications from Carson-Newman University and a Masters in Theology from Fuller Theological Seminary in Pasadena, California.